2001 Regional Convention
Just hanging out in the hotel-


Kim Hamed & Jenna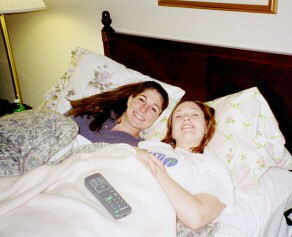 Tarra & Jen C
---
Preparing for our Conclave Fall 2002 Bid.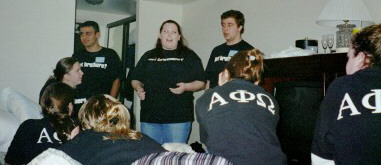 ---
The Banquet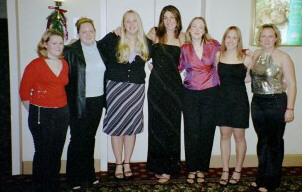 Getting all dressed up for the banquet.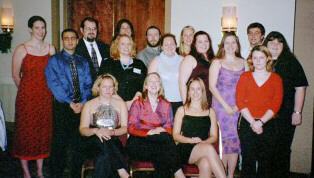 The Group: Jamie, Hamed, Jim, Tarra, Holly, Matt, Jen S., Danielle, Jess, Chelsea, Ua, Erin, Kim, Jenna, Jen C., & Lori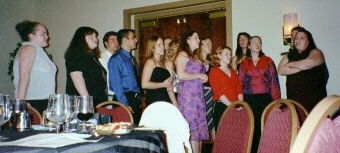 Delta Sigma Roll Call!
---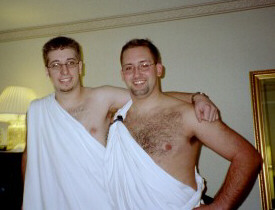 And we couldn't forget our NJ brothers Dan & Chris!
(Hey guys, come on, cover it up! This is an all-ages show!!)